Hey everyone!
So….I'm really really really really excited because I just completed my last assignment for my online class!!! Which was my last class ever in my undergraduate career!!! Ahhh!!!
So what does this mean for you? It hopefully means more fun blogging with stuff to help you plan your wedding, my random thoughts, and just whatever other cool stuff I come across. So in honor of any brides to be who may not have their dress yet…this post is for you!
I had a friend recently ask me where I got my wedding dress. Well, I got it at The Couture Close Bridal Boutique in La Grange, Kentucky (near Louisville). Ladies–I cannot even begin to tell you how fabulous this place is! They were voted "Best Wedding Gowns in Louisville" by the WLKY A-List, and describe themselves as a "blend of an upscale New York style boutique with the charm of Southern hospitality." I can tell you that they are all that and more! You walk into this adorable little store that is so fabulously decorated that it takes your breath away, and the walls are lined with the latest designer dresses. Lauren and Tera, who run the boutique, are pretty much the coolest girls ever! They made my dress shopping experience absolutely a dream. (Before I discovered the Couture Closet, I got dragged to David's Bridal by my cousin, and happened to have such a terrible experience at that particular store that I was ready to not have a wedding haha, so Lauren and Tera were definitely a breath of fresh air!)
AND, this weekend, January 23-25 is their trunk show for the Vineyard Collection, and Reverie by Melissa Sweet (my two favorites!!). I know it's short notice, but if you have a chance to make an appointment and don't have a dress yet…do it! It's so fabulous. Ok I know I used the word fabulous a lot in this post, but seriously.
And here is a photo of my dress that I LOOOVED, by my fabulous photographer Krystal: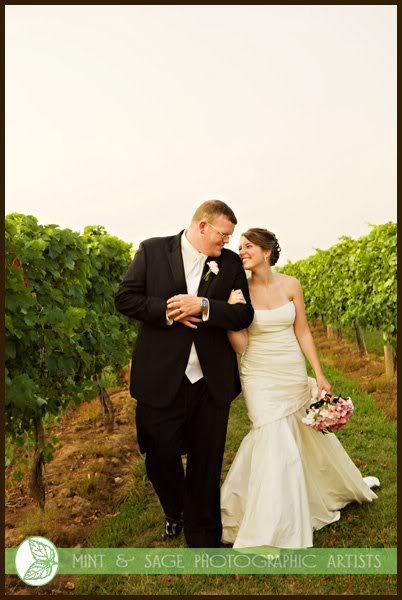 So happy dress shopping everyone! I hope you all have a fabulous 😉 day!
-Jenny