Saturday was Kindal and Bo's GORGEOUS vintage-themed wedding in Berea, Ky. It was so amazing! (And the bride used more hairspray than I've ever see! 😉 Haha that was for you, Kindal!) I had so much fun, Kindal and her bridesmaids had me cracking up all day haha. And, even more fun, my husband got to come along and help out which was awesome. Kindal nicknamed him Teddy Graham lol. Oh geez. Such a good time! Enjoy some of my favorites!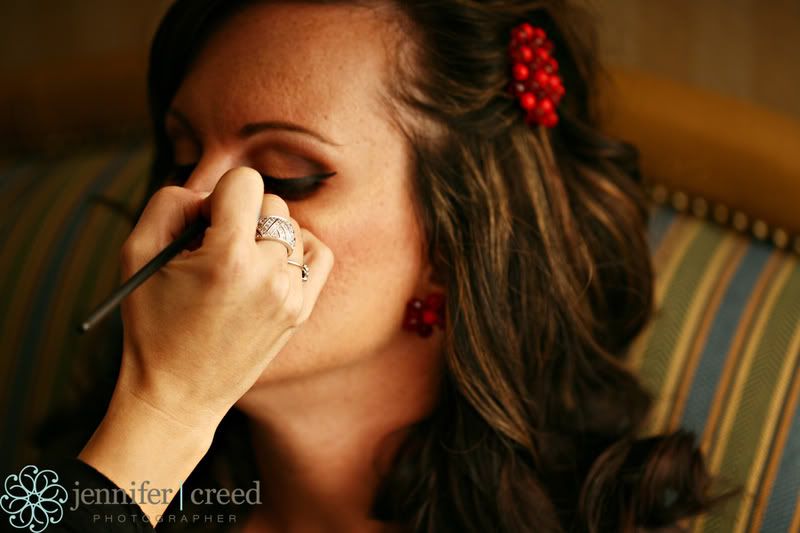 Kindal having her make up done by the fabulous Ana Crane Simpson. (Click her name for link, it's not showing up a different color for some reason!) Ladies, if you're still looking for someone to do your make up, give her a call! She is absolutely incredible, and so much fun!
The most incredible bouquet, ever! In her search to really make her wedding details vintage and unique, Kindal typed "vintage bouquets" into Google, and came across a woman in the United Kingdom who makes these! I'm not positive, but I think this may be the website (<link) she found!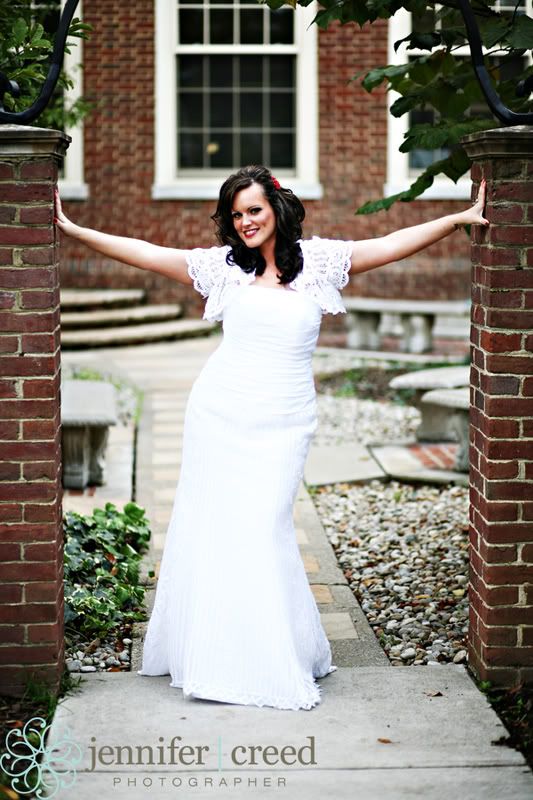 Stunning and sassy!
Um, wow. There are no words! She could be a supermodel!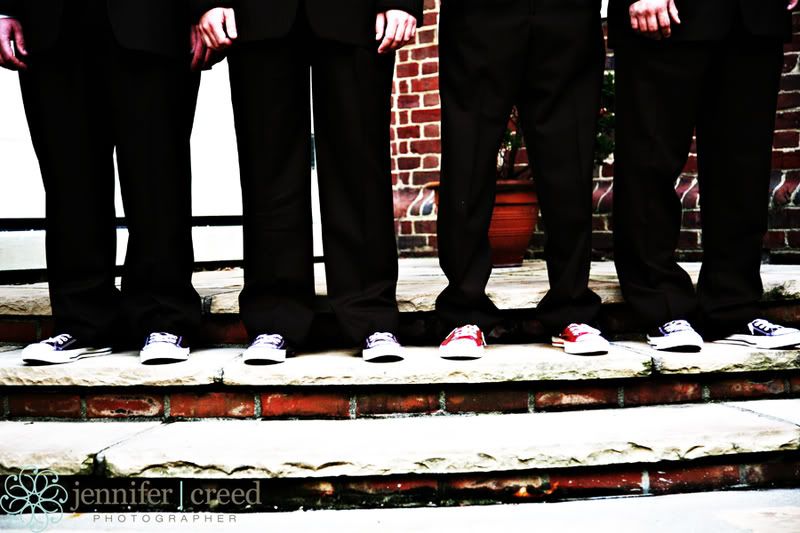 The guys and their Chuck's! Love it!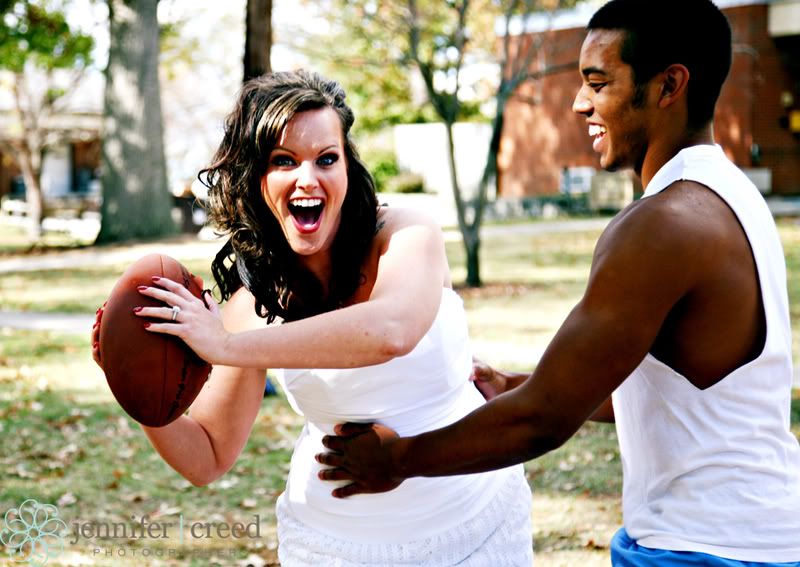 Kindal decided she needed to play football with some random boys haha
So in love!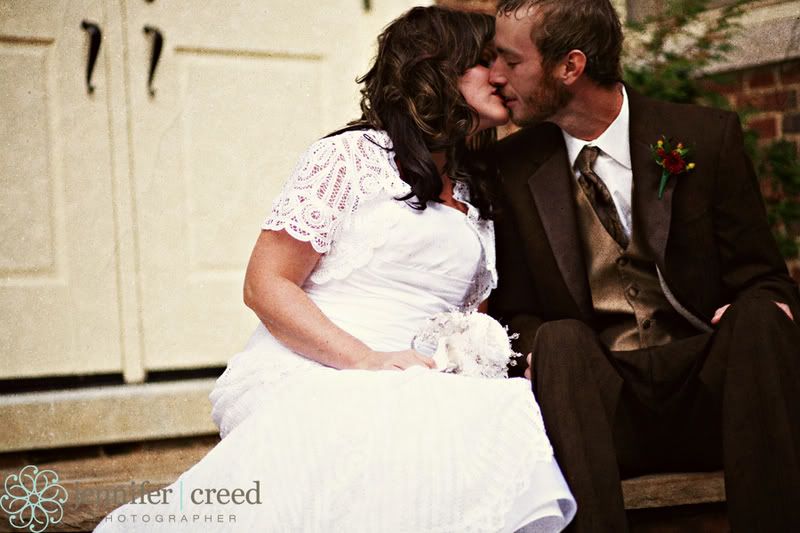 Looooooooooooove this!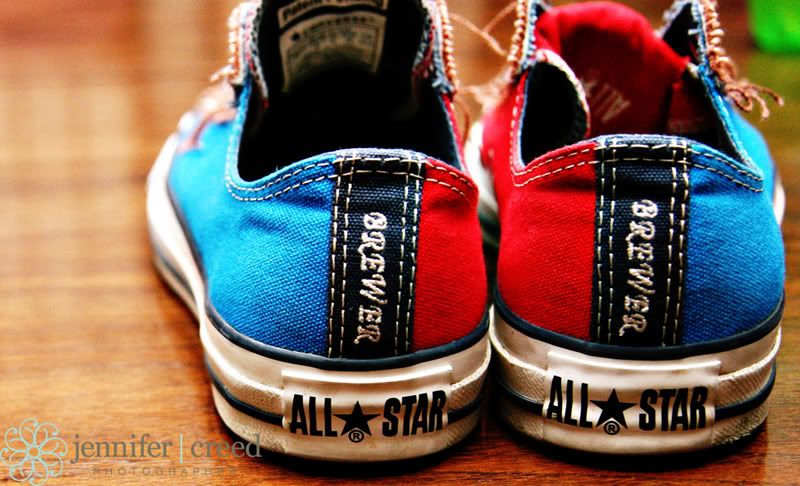 They had customized Converse shoes…because they are really that cool!
Hehe! The flower girls were so adorable 🙂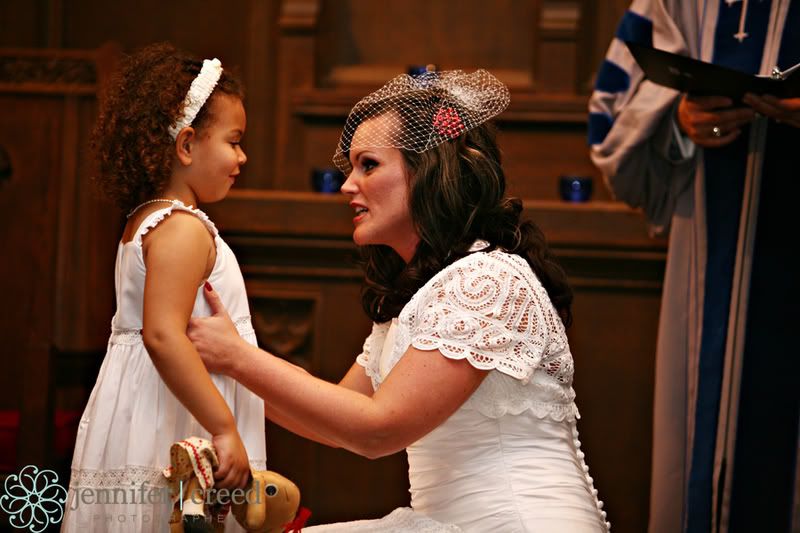 Kindal saying her vows to Bo's daughter…I was definitely crying like a baby! It was so sweet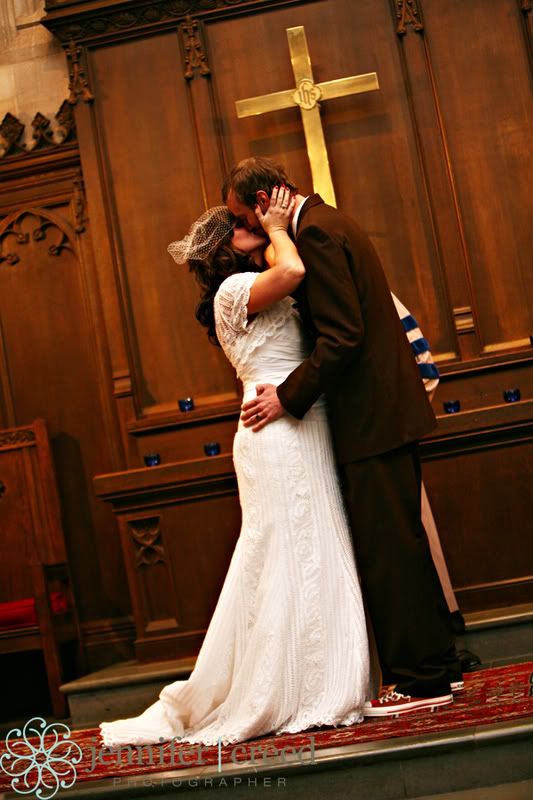 Woooo!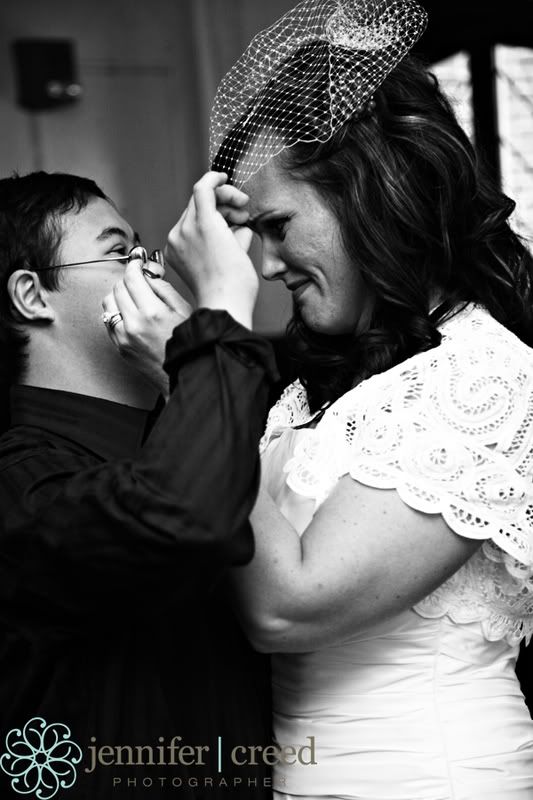 Kindal and one of her students
I could so go for a piece of that cake right now! Haha
And, the slideshow! Congratulations, Kindal, Bo, and Taryn!