Something a little bit different today! I really really love the wedding stuff I get to do all the time (can you say best job ever?!), but I also have to say that Senior sessions are SO fun! I only do a hand full of seniors every year, and the ones I do get the chance of hanging out with are always extremely awesome.
Jeremy is a senior at Ravenwood High School, where he plays football and is just generally awesome 🙂 He's looking into several great schools for college: UK, UT (Go Vols!), and WKU (my alma mater!), so you know he's a cool kid!
Quick story about this session. We went to one of Jeremy's friend's houses in search of a barn to take pictures in. Well, we get there, Jeremy climbs on the four wheeler, and says "Ok, I think I can fit you all on here, we have to ride to get there." *Insert "No way, no how" face here* After some deliberation, we finally decided Chris, Jeremy, and I would ride back, while Jeremy's lovely mom Lindsey stayed behind. I just have to say that I KNEW we were going to flip over. I do not do four wheelers haha. But, we made it safely, found out the barn was torn down, and got some sweet shots anyway (including one incriminating photo of me climbing on the four wheeler, which will never see the light of day if I have anything to say about it 😉 ).
So, we definitely had a GREAT time during this session! Here are some favorites!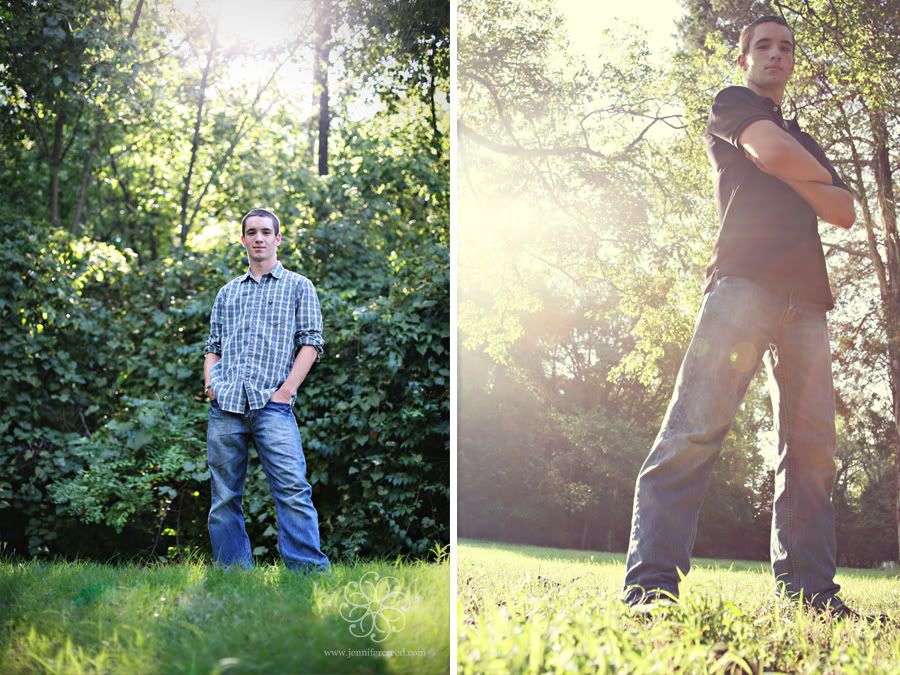 Back where the barn should have been….definitely not a wasted trip! Can you say model??
That's all for today! Thanks for hanging out and sharing your coolness, Jeremy! 🙂
Lovely blog readers, check back soon! We are so excited about shooting Nick and Holley's engagement session in Bowling Green tonight, and should have a sneak peek in the next few days 🙂
Have a great and safe long weekend!